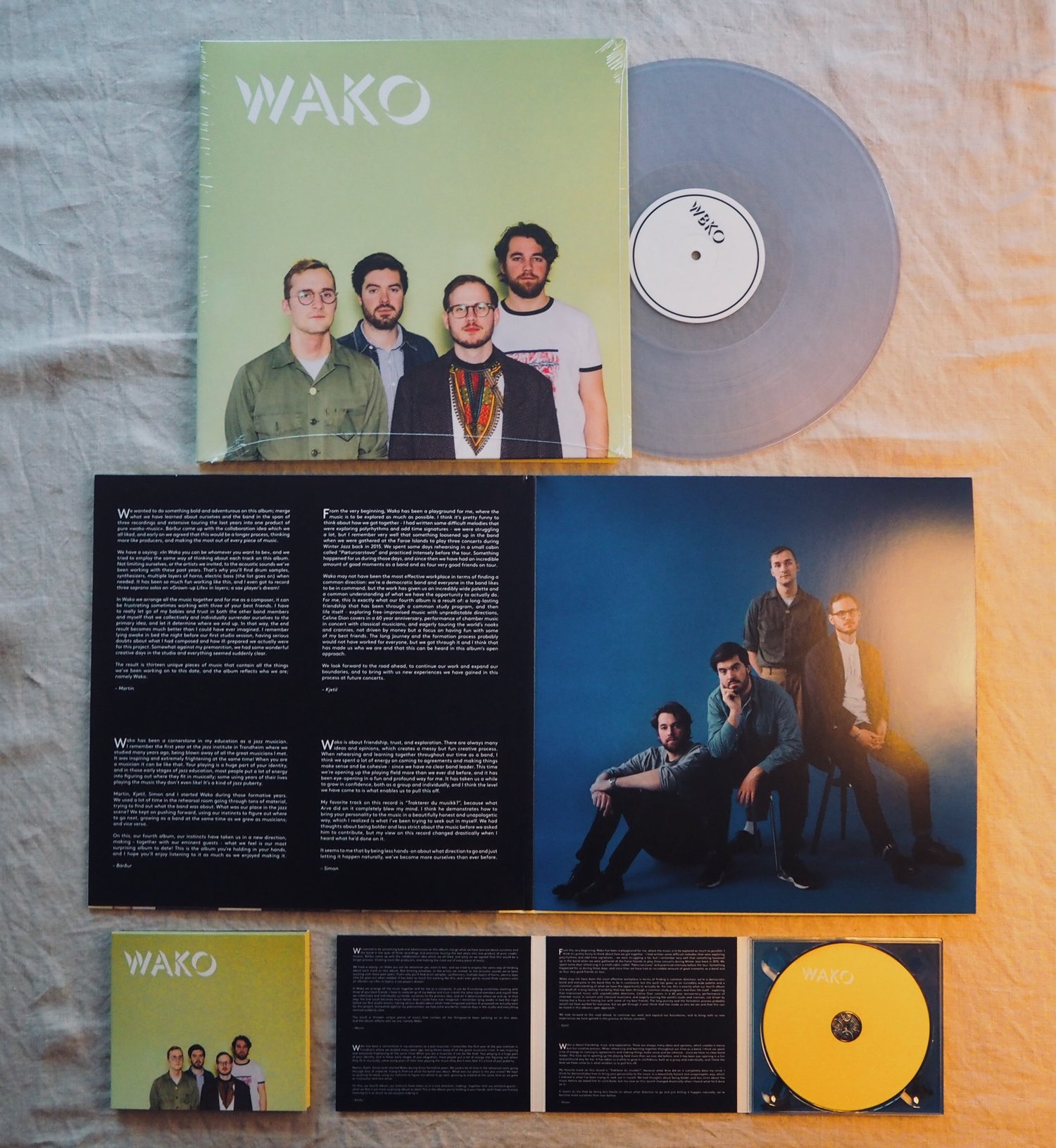 nr 4 & 5: Wako + Live in Oslo
Our fourth album, Wako (2020)
Very limited quantity - only 200 copies!
Label: Øra Fonogram
Release: 21.02.2020
Availabiliy: Vinyl, CD, Digital Streaming
Engineer: Dag Erik Johansen, Karl Klaseie and Øyvind Røsrud
Mix & Master: Karl Klaseie
Cover photo by Signe Fuglesteg Luksengard
Cover design: Christian Meaas Svendsen
All compositions by Martin Myhre Olsen, except track 3,7,10 & 11 by Kjetil André Mulelid
String arrangements by Martin Myhre Olsen
Produced and arranged by Wako
Read more about it here: http://wakomusic.com/albums.html
///
Our fifth album. A live album feat Tore Brunborg, Lars Horntveth, Kyrre Laastad & Adrian Løseth Waade.
Label: Øra Fonogram
Release: 23.04.2021
Availabiliy: CD
Mix / master: Karl Klaseie
All compositions by Kjetil André Mulelid and Martin Myhre Olsen
Read more about the release here: http://wakomusic.com/albums.html